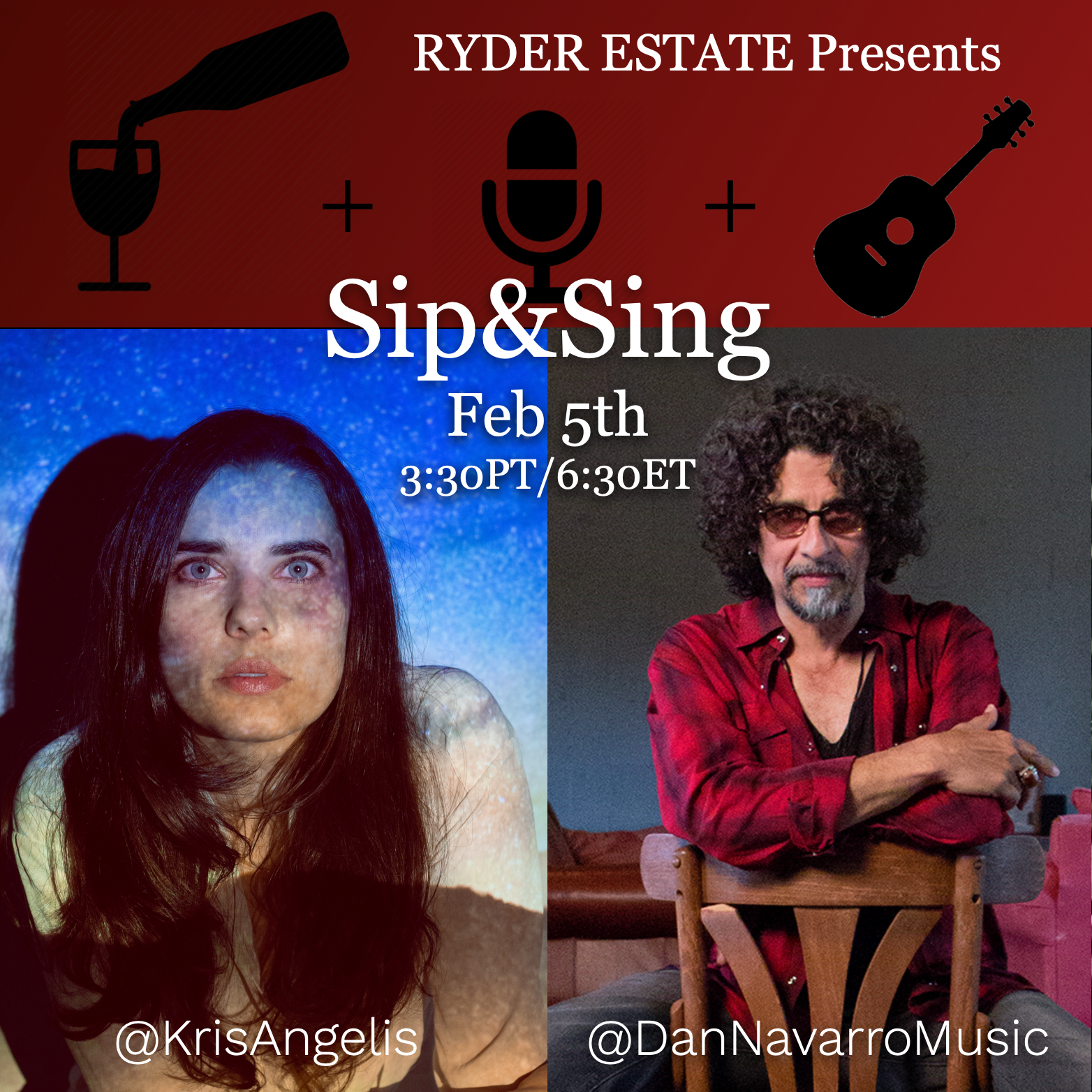 Ryder Estates wines presents Sip&Sing, a fun hour with Kris Angelis and another musician - this time it's accomplished singer songwriter Dan Navarro - where take turns singing and talk about music and whatever else comes up. There is also music trivia and you could win some wine! 
Tune in by going to 
- @krisangelis IG Live 
- Kris Angelis's Artist Page on FB 
- Kris Angelis's Youtube Channel 
- Kris Angelis's Periscope channel 
at 3:30pm Pacific time on Feb 5th. 
If you are following or subscribed, you can also get a notification.